so! the arcade, am i right? it's been open a couple of days and the machines are *packed* with awesome stuff.. as usual!
however, one of my favorite brands.. little bones.. has a gacha on offer there that i *die* over.
the body beautiful set is full of animated makeup attachments and nova made them *so cute*! you can change the colors on a lot of them to match your favorite makeups (like i did with the liquid lipstick!) and the animations are adorable.. check 'em out!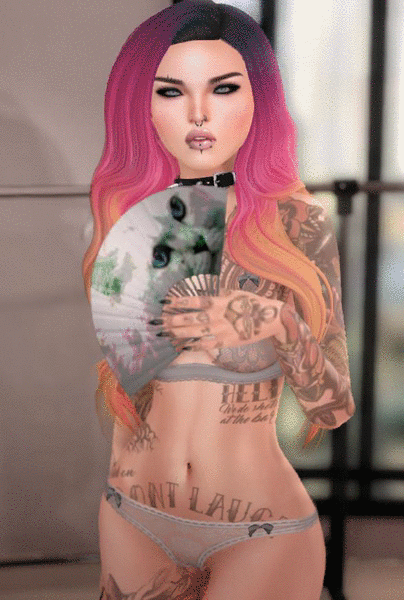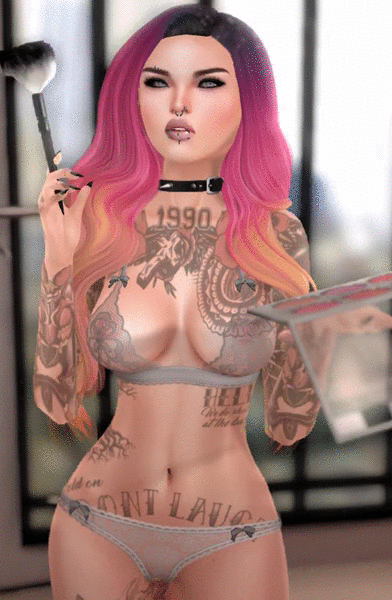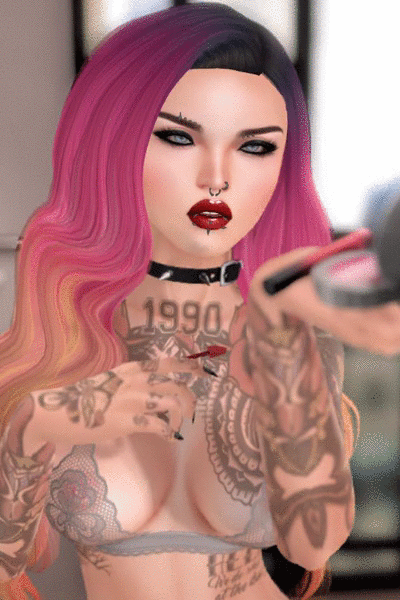 there's also a couple of rares.. the hairstyle i'm wearing, called vita, and the skybox i'm posing in!
have you been to the arcade yet? what are your favorite sets this round? i gotta say this little bones set is pretty high up on my list!
what i'm wearing…
body + feet – maitreya – lara
hands – slink – avatar enhancement elegant && gesture
head – lelutka – leda
skin + makeup – glam affair – eline applier in asia
hair – little bones – vita (@ the arcade)
tattoo – speakeasy – virtue
piercings – haus of darcy – dark winged
nails – .vix – blackened tips
lingerie – dead dollz – effie in pearl (@ shiny shabby)
shoes – empire – bellflower
collar – cx – mutt's collar
animated makeup – little bones – hand fan, blush, liquid lipstick, powder (@ the arcade)
poses – exposeur
backdrop – little bones – nyc glam studio (@ the arcade)